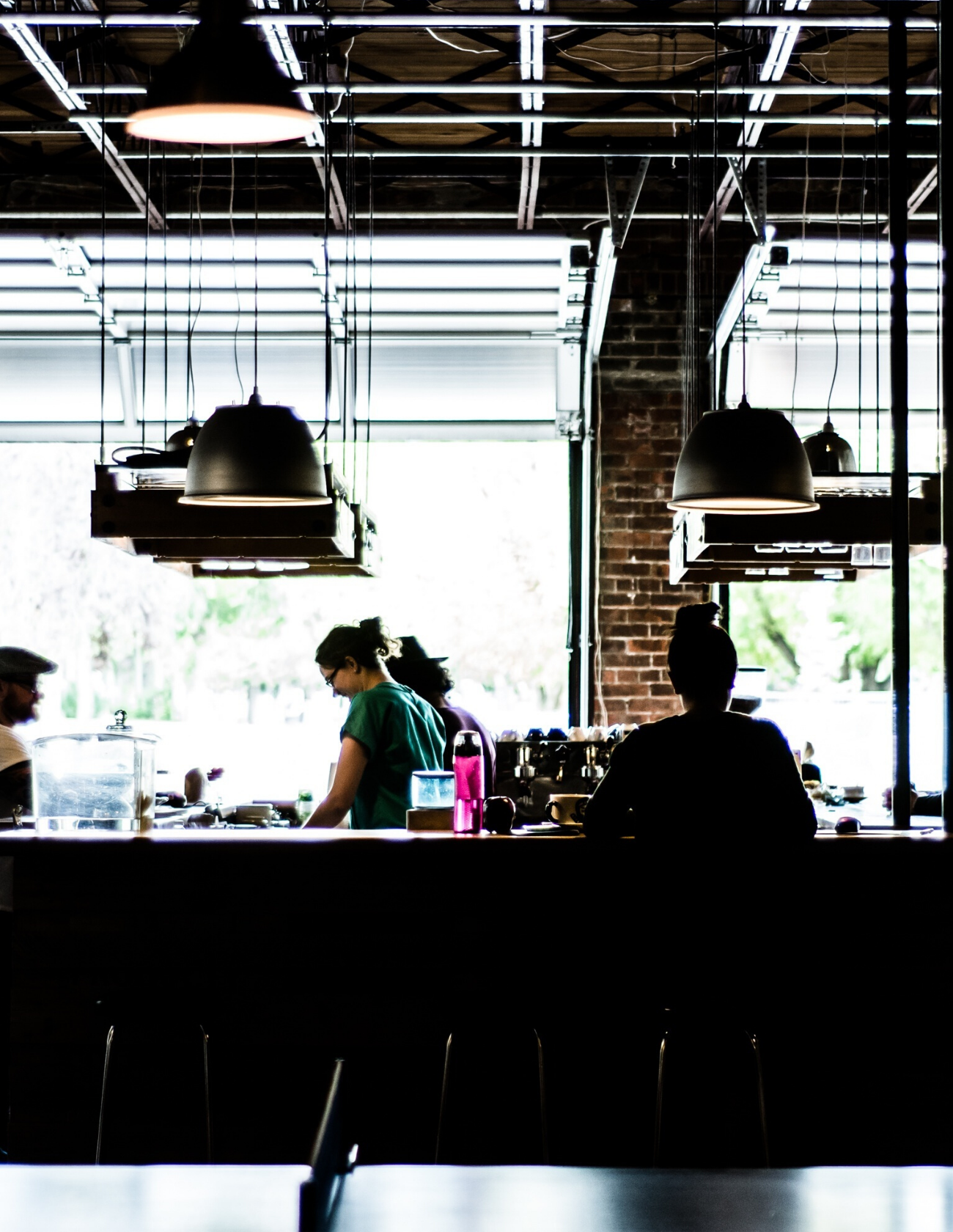 03 Aug

A Snapshot of the Victorian Government Hospitality Guidelines

On 26 May, the Victorian government released its 'Hospitality Industry Guidelines for Coronavirus'.

The guidelines contain many requirements for hospitality venues that are re-opening for dine-in patrons and are a must-read for hospitality businesses. You can read them in full by following this link.

In our view, the guidelines won't win any awards for 'clarity' or 'easy reading'.

That's why we've put together the below guides in relation to three of the most unique requirements, being:
table-service and seating requirements;
new staff training and COVID-19 responsibilities; and
collection of contact information.
How many patrons can dine in my restaurant?
The guidelines state that each venue must adhere to patron, distancing and table-size limits, including:
capacity limits of 20 patrons per separate dining space;
density of 1 patron per 4 square-metres of floor space accessible to patrons; and
no more than six patrons per table, arranged so that patrons from different tables are not closer than 1.5 metres when seated.
We've put together the below guide you can follow when setting up your restaurant for dine-in patrons.
What counts as a separate dining area?
A separate dining space must be an enclosed and distinct space.
For example:
upstairs dining areas are separate from downstairs dining areas;
indoor dining areas are separate from outdoor dining areas; and
dining rooms which are physically separated by permanent walls are 'separate dining areas'.
Walls need to practically enclose the separate space and must be floor-to-ceiling in height (or be at least 2.1 metres high) in order to separate two dining rooms. Businesses are not allowed to erect temporary walls to separate their dining areas.
However, it is unclear from the guidelines whether a dining area needs to be separated by a wall and a door in order to be considered separate.
But this certainly means that dining areas which are separated by:
small barriers (such as plants or counters),
small increases or decreases in elevation (like a step, or tiered), or
wide openings with little practical enclosure
must be treated as a single dining area for the purpose of the 20-person limit.
How does the '4 square-metre rule' work?

Venues must also ensure that there are 4 square-metres of floor space per dine-in patron. Dine-in patrons include adults, children and infants.
For example, if a dining area is 40 square-metres in size, the restaurant can still only allow 10 dine-in patrons into the dining area. However, if a dining area is more than 80 square-metres in size, the restaurant must still keep to the 20-patron limit for that area.
Note that these limits apply for dine-in patrons only. They do not apply to staff or take-away customers. However, businesses must still ensure they have processes which keep a 1.5 metre distance between dine-in and take-away customers, and limit staff exposure as much as possible.
What are the new table-size restrictions?
You can seat tables of up to 6 people. Adults, children and infants are included in the 6-person limit.
Each table of patrons needs to be 1.5 metres apart from another, but patrons on the same table can sit closer to each other (and do not need to be 1.5 metres apart).
What else do you need to consider?
The guidelines make additional suggestions to help reduce risk associated with dine-in customers.
For example, the guidelines recommend that that restaurants apply policies which:
limit customer contact associated with entering and exiting – for example, by laying floor markings, putting up signage and nominating separate 'entry' and 'exit points';
nominate a single 'key staff member' per shift who will be responsible for ensuring compliance with these rules,
ensure that separate dining areas are serviced by separate staff members.
What are my new staff obligations?
The guidelines state that businesses should ensure safety and hygiene measures are in place, as well as that staff comply with health advice and are not unwell.
Whilst we definitely encourage all businesses to read these new requirements in full, we have also discussed a few specific ones below.
New Staff COVID-19 Training
All staff need to be familiar with the obligations under the guidelines. In addition, at least one staff member at every venue needs to have satisfactorily completed the Victoria Government online COVID-19 training course.
You can complete the course by following this link.
Businesses should also put up notices stating that all staff are familiar with guidelines and have completed the training as required.
Once training is complete, you can download a training completion notice for your business here.
New COVID-19 Policies
Employers should have a plan in place if a staff member tests positive for Coronavirus.
This plan should include cleaning and disinfectant measures, as well as notification measures for patrons and other staff who may have visited.
Businesses should therefore maintain accurate records of work rosters to identify who has been in close proximity with one another during a shift.
The guidelines also recommend that that restaurants apply policies which limit staff interaction, such as by:
not allowing carpooling,
ensuring that staff take separate breaks, or
staggering staff start and end times (to avoid bottlenecking).
New rules around table service and service of alcohol
Only seated table service can be offered.
This means that dine-in orders must not be made by at counter, and communal self-serve stations should be removed (including for water and other drinks).
Note that this restriction applies to all hospitality venues, including bars, fast food restaurants, clubs and hotels. Venues who do not provide seated table service can still offer takeaway and delivery services as per previous government directions.
Staff should therefore be trained in how to provide table service in accordance with these guidelines.
In addition, alcohol can only ever be served with a meal – which must be more than a 'snack'.
New COVID-19 notification and screening process
If a staff member becomes sick, they must notify a supervisor immediately and stay home until they receive medical advice that they can safely return to work.
In addition, employers should implement a screening process by suggesting that each staff member complete the Staff Coronavirus (COVID-19) Health Questionnaire at the start of every shift.
Note that conducting a temperature check is not a mandatory part of the screening process. It is also not required that staff wear personal protective equipment (like masks), where this is not a usual requirement. However, gloves are still recommended when cleaning and disinfecting.
How should I collect contact information?
The guidelines state that businesses must request that patrons provide their contact details to enable contact tracing in the event that coronavirus is detected amongst staff or customers,
They then set out a number of rules and requirements in relation to this collection.
To make this a bit easier, we've set put together the below four-step process you can follow when collecting contact details during COVID-19.
Firstly, you need to provide all customers with specific information about the collection of their contact information
There should be a 'collection notice' on display telling patrons and other visitors of the requirement to record their contact details, the purpose for doing so, and that records will be destroyed after 28 days.
Download a sample collection notice for your business by following this link.
You can use this notice as a jumping-off point to prepare your information collection processes and policies. For example, some of the wording can be used when you explain to walk-in and phone-in patrons that they will need to provide this information.
Secondly, you need to request that all customers provide their names and phone numbers
You need to request this information from all patrons, including:
regular patrons and return customers – every time they enter
patrons under the age of 18
patrons who are seated together, and
patrons who live together
The request needs to be just that – a request. If a patron refuses to provide this information, you can explain the reason for the request, but you can't force them to provide it.
However, businesses are allowed to refuse service to patrons who are in breach of the Chief Health Officer's directions.
You will need to record the time that the person was in your venue, and the table number or area where they were sitting. You should also make sure that the collection of this information is done in a healthy and safe manner. For example, you should minimise physical contact as much as possible.
Remember that you can only collect a person's name and contact number – and you can't require a person to download the COVIDSafe app. However, if they don't have a phone number, you can request a different means of contact.
Thirdly, once you have this information, you need to store it securely, and only use it to enable contact tracing
Contact information must only be used to enable contact tracing in the event COVID-19 is detected at the venue.
Businesses must also take reasonable steps to protect contact information from being misused, interfered with and lost – as well as from unauthorised access, modification and disclosure.
The Office of the Australian Information Commissioner provides has a helpful guide on the reasonable steps you could take to protect the personal information you are collecting from patrons and visitors. You can read this in full by following this link.
Finally, you need to delete the information you have collected after 28 days
Contact information should be deleted after 28 days.
You should still keep any business records that are required to be kept for longer. For example, certain records (like receipts) need to be retained for 6 years.
Other resources, and how we can help
In addition to reading the guidelines, we highly recommend that businesses check out the Victorian Government hospitality resources page.
Here you can download helpful checklists to ensure you've ticked all the boxes required to re-open, including:
In addition. Legalite is always on hand to help with preparing compliant coronavirus related policies, including materials, collateral and communications around the new requirements.
If you have any questions or would like to discuss further, you can book into a free 15 minute consultation here.